What technology do we use to implement the online tools to get leads and manage a list without losing your mind.  Although the introduction mentions handwriting experts, the entire class will apply to any business.  Includes wordpress themes, buttons, sales pages, html, and even blogs.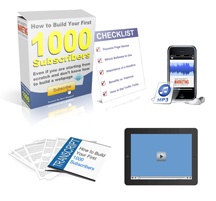 Squeeze Page Genius
Which Software to Use
Importance of a Headline
Benefits Vs. Features
How to Get Traffic Today
What's the difference between and opt in and a squeeze page?
What software should I use to build an effective squeeze page?
What software should I use to maintain my email list of subscribers?
What is an ethical bribe?
The easiest format to quickly publish a book that will get you business.
What are people really looking for in a book?
The best way to end your short book.
Use the search engines own research to help find a hungry niche market.
Who is your ideal customer avatar?
What is a platform and how do you build yours?
How to get the "Big Boys" to pay attention to you.
How live lectures can be capitalized on and re-purposed.
Tips on how to video tape your speech/lecture properly.
The shots you'll absolutely want to have for your lecture video.
Turn 1 lecture into thousands of dollars worth of products/content.
Internet marketing for information entrepreneurs.
What is a customer acquisition funnel and how can you use it?
The science of customer acquisition.
Subjects lines that will increase your email open rates and click through rates.
How to take your business to the next level.
Is writing a book a good strategy for your business?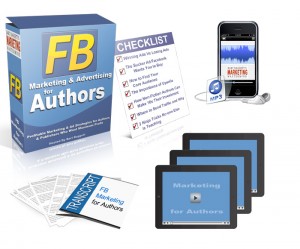 Winning Ads vs. Losing Ads
The Sucker Ad Facebook Wants You to Buy
How to Find Your Core Audience
Importance of the Upsell in your Sales Process
How Non-Fiction Authors Can Make 10x Their Investment
Where to Send Traffic and Why
3 Ninja Tricks No-one else is Teaching
How to Launch a Kindle Book Using the 2 Day Free Day
How to buy Facebook Ads to Build a List and Download Your Book
How to Motivate Customers to Lave Positive Reviews
How mentors and handwriting experts can get new clients/customers.
What to show your potential client after they opt in.
Download the VSL PowerPoint template.
What can you provide to your list each week that gets them excited about opening your emails?
How many times can you email your list?
How did one author build a big list with free good content?
How soon can you make an offer to your list?
Provide quality content to your readers.
Are 4 emails a week too much?
Where are they clicking?
What percentage of visitors read the entire page?
Which button is clicked more than others?
This little known software will open your eyes to what is working and not working on any webpage.
Opt-in page
Trip wire product
Re-targeting pixels (how to use Facebook article to "re-target" a specific audience)
Interview with Traffic and Conversion Internet Marketing Legend, Jonathon Mizel, founder of Traffic Evolution.
What to do when you have built your first 1000 leads and when and what to email them using the automated bulk mail systems you already have ready to utilize to build a warm and fuzzy relationship.
Pareto's Law of Distribution 
(80/20 law
).
Why you can't SPAM your list to get book reviews
.
When is the best time to email your target audience.
What time do people buy "Save Your Marriage Products"?
Why don't wives hire more live in help from Europe?