Lead Generation and Marketing
Mastermind Coaching Program
If you are a business owner, marketing director, author, subject matter expert or professional... you probably would enjoy more leads and more customers. If you think your business would benefit form having an automated lead generation system that actually creates highly interested, highly qualified prospects being delivered to you on a silver platter... this is that system.
This online training program comes with 3 month access to the author. On those live coaching calls / webinars... Bart will review your ads, your systems, and your marketing strategy so this program works for you. You are going to delelop a unique custom marketing system which your competitors simply will not undersand and can't duplicate.
---
Get Enrolled Today for Bart Baggett's Perpetual Lead Machine Training and Consulting Program.
---
This is the page to get started and get your user name and password. Once you submit your payment, you will get instant access to the entire video training area. While over 15 hours of training and bonus content... after the first 2 hours you will understand and start building your plan. The next live seminar is at the end of this month, so get enrolled now so you have time to watch the training videos.
Inside the Member's Area , You will Get Access To:
The In depth 8 Module Perpetual Lead Machine Video Training Course. This includes 10 Bonus training areas with all worksheets and downloadable execution plans. You get instant access to the member's area upon checkout so you can start building your perpetual lead machine today. ($2997 Value)
As a special Bonus for those that enroll today, you also get :
3 Months of Interactive Webinars (Live) Where you can ask questions and get professional feedback.
($597 Value)
16 Months of Archived Marketing Mastermind Trainings. Over 22 Hours of trainings. (Retail Value: $3152)
Full Access to the The 7 Step Self Publishing Formula Video Training Course. Over 15 hours of detailed content on information product creation, book marketing, publishing, and online marketing. This bonus is worth the entire package if you are a speaker, author, or a subject matter expert ($1997)
The Perfect Squeeze and Thank You Page Templates ($197)
The Perpetual Lead Blueprint Excel Execution Checklist. ($197)
How to Write a Book in 9.5 Hours (Video Training & Manual) ($97)
Facebook Marketing For Authors (Video Training & Transcript) ($97)
Click Below to Get Started Now. You will get instant access to the entire program and bonuses and your seat will be reserved for the next Live Event.

(If you have a special PROMO CODE, click below and enter it on the next page.)
Entire Program Value With Bonus Items Exceeds: $9,331
Enroll Today: Investment:
$1997
Special Sale!!
$1997
$997
Use Promo Code "
Rockstar

"
Yes, I'll Take It!
---
About My "Iron Clad Money Back Guarantee"
---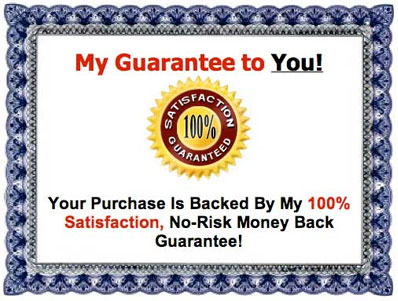 If you feel that you did not get 10 times your money worth I have to insist that you take your money back. It's that karma thing again. I offer the same guarantee on all my programs... Full money-back guarantee. It's all about integrity and happy customers.
My credit card company says I can only legally give a 30-day guarantee, but I extend it to a full year when you buy directly through our home office or this website. (Duration of guarantee varies depending on the country, live event, and local laws. ) Because I believe in overdelivering of value, I want to take the risk out of your purchase and make you feel secure in your decision to move forward. Although refunds or complaints are rare, I have hired one person to handle customer service: Christine Nguyen. Her email is support (at) empressepublishing.com. Just drop her an email and she will resolve your problem or issue a refund quickly, no questions asked.
Yes, I'll Take It!
---